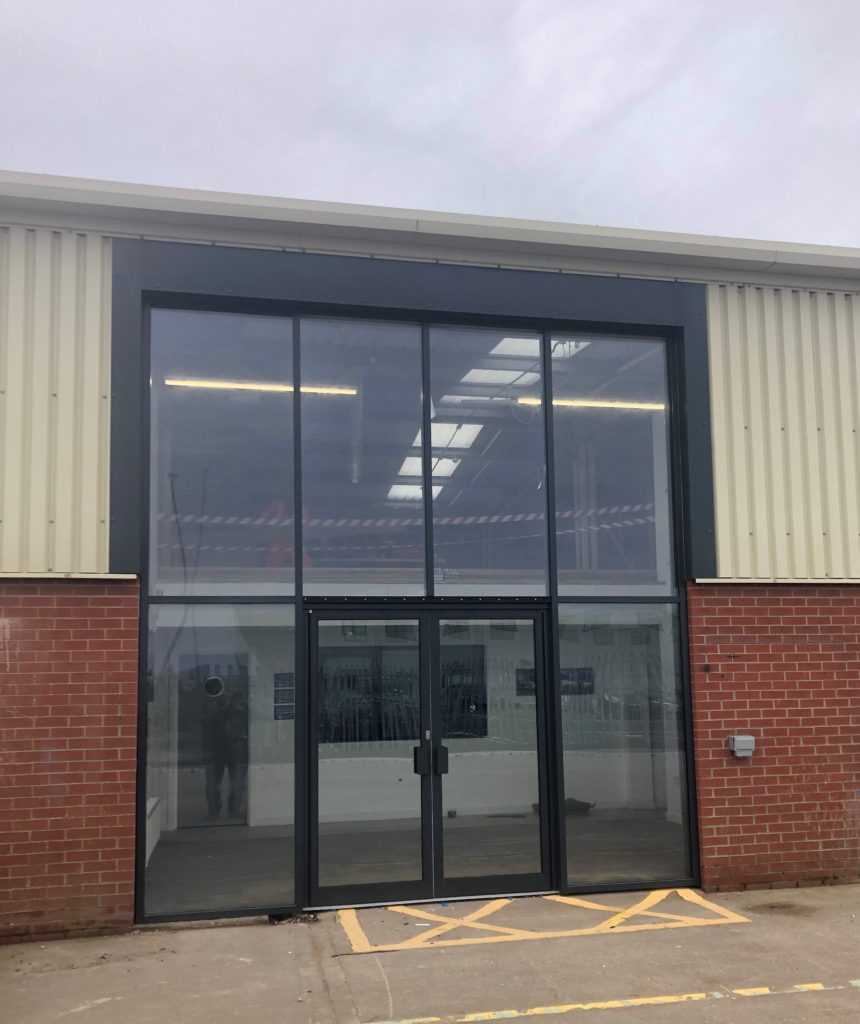 Curtain Walling
Aluminium curtain walling creates stunning architecture and its intelligently designed structure can accommodate large single spans. Aluminium curtain walling is both lightweight with superior strength and can be used in all building types making it the ideal fabric of choice for commercial applications.
Features
Available in a wide range of single, dual and anodised colour finishes the commercial curtain wall frames can accommodate double and triple glazing with unit sizes up to 46mm in depth.

50mm box & plate or solid box curtain walling system

Transom/mullion options from 50mm to 220mm

Window and door insets available

Internal reinforcing bars available for larger spans

Faceted sections available for angled screens

Choice of external caps available
RELIABILITY
On time in full is what customers expect and what we at Fentrade deliver – everytime!
SERVICE
Quotes returned within 24 hours, phone calls always returned and technical assistance always available, all part of the service at Fentrade!
QUALITY
From incoming materials to finished goods, quality is at the heart of everything we do at Fentrade!


CONTACT US

If you would like to request a quote or have questions regarding our products, please click here.