Project Summary
Our installing trade customer Windows Are Us Ltd were contracted to install a 10-pane set of bifolds into a newbuild extension locally to their showroom in Stratford Upon Avon, Warkwickshire.
The project was challenging due to the length of the bifold doors, at 8.2m long these were one of the widest sets they had fitted. Not just a site but a logistical problem too.
In order to ensure the product was "right first time" we worked closely with our trade customer liaising in terms of the most efficient way of deconstructing the bifolds for easiest site re-assembly as well as co-ordinating a timed site delivery for minimal handling.
Specialist jointing blocks were used to ensure a firm, even join of the frame and track and our team were in contact during the day to ensure the smoothness of the build on site.
As a manufacturer we pride ourselves on working closely with our customers whatever the size or nature of the project to ensure we deliver right first time on time!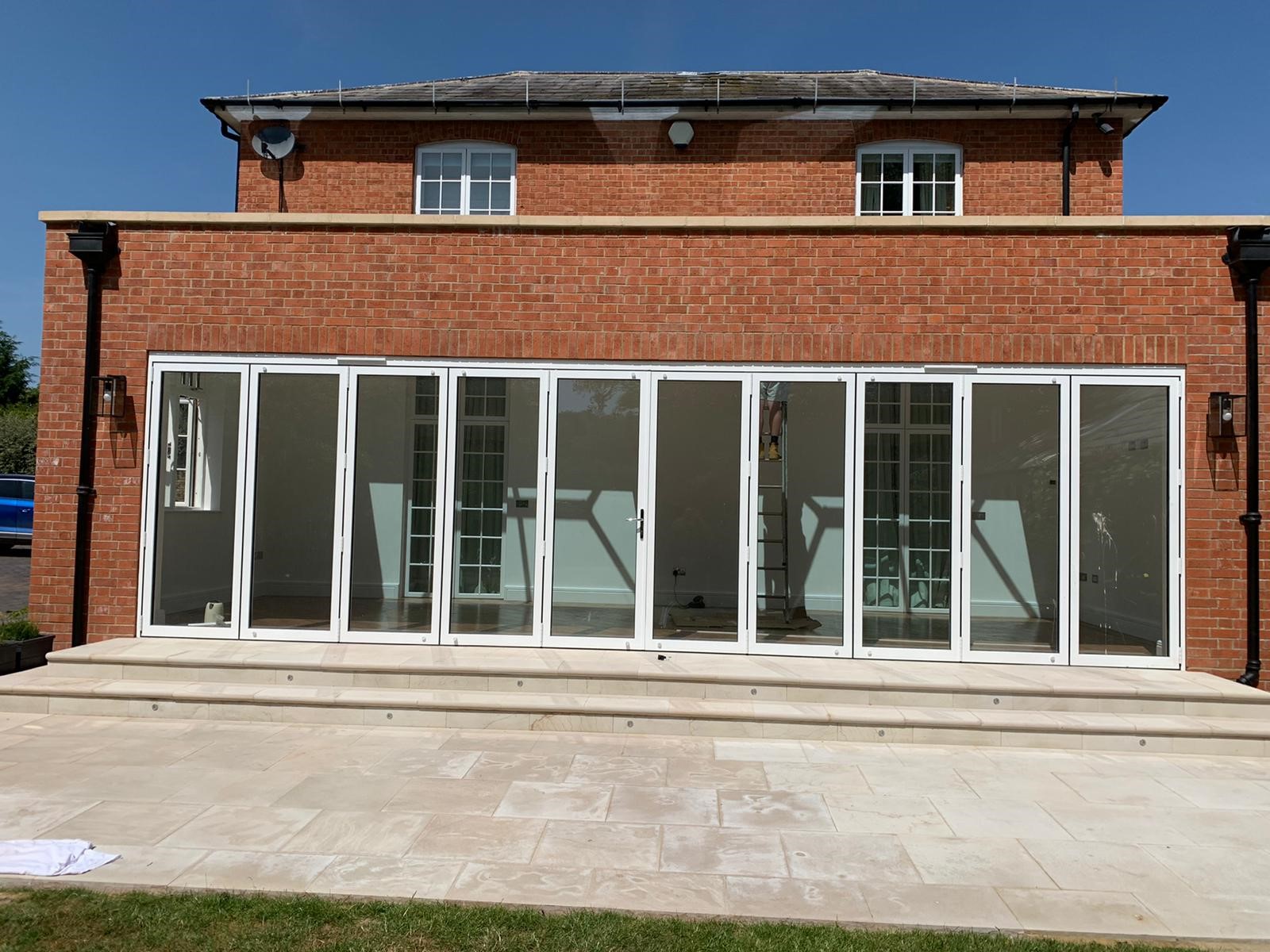 Project Details
Project Name: Bifold Doors
Location: Stratford Upon Avon, Warwickshire
Sector: Residential
Main Contractor: Windows Are Us Limited
Aluminium System Used: Aluk BSF70 Bifold