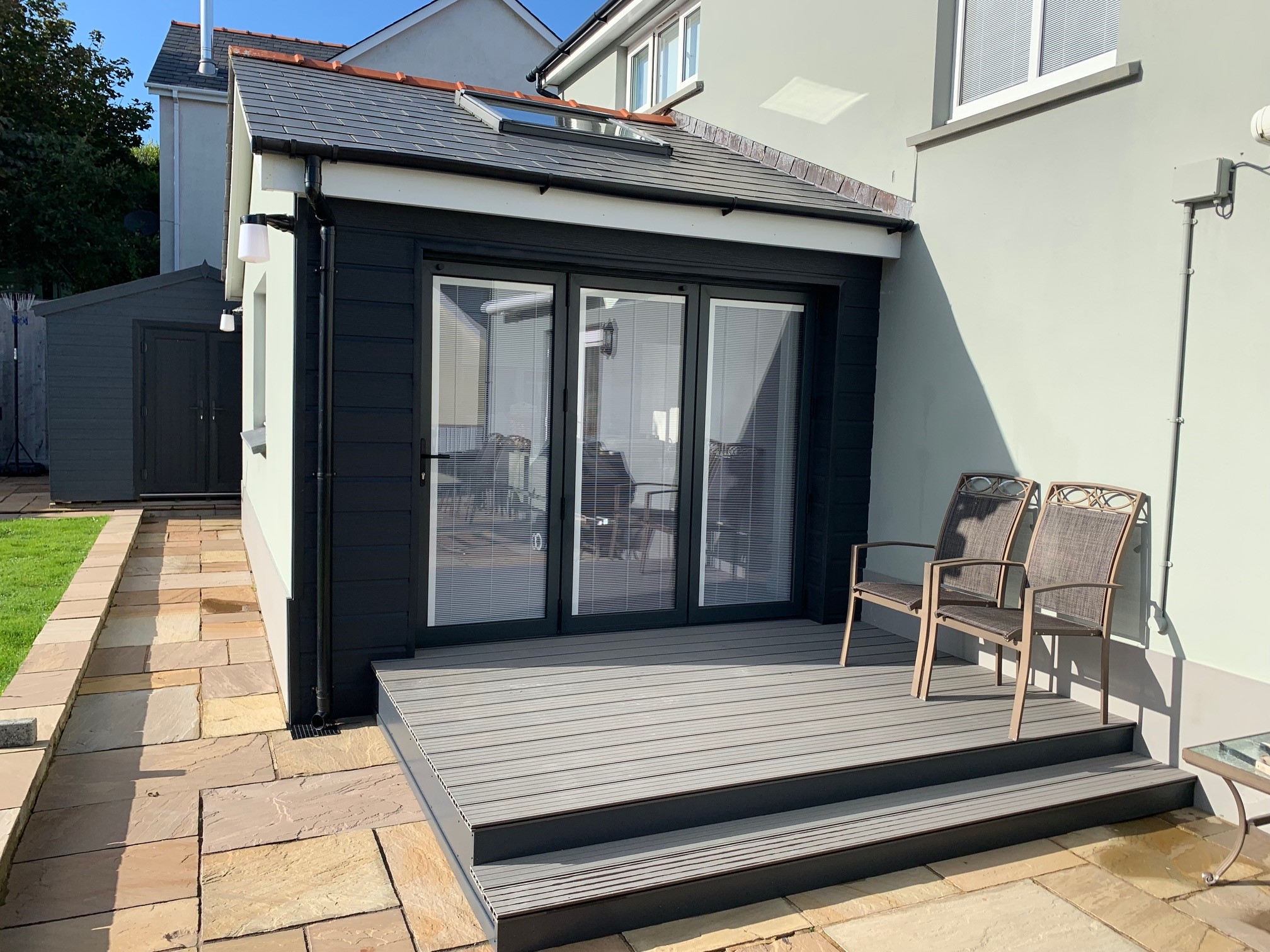 Trade fabricator Fentrade Aluminium Building Products prides itself on offering added-value benefits to maximise market opportunities for their growing customer base.  This is evident in the uptake for their high-security aluminium bifolding doors fitted with upgraded hardware from VBH Q-Secure. Chris Reeks, Director of Fentrade, explains: "As a Q-Secure manufacturer, our customers have the choice to upgrade their bifold doors by fitting VBH Q-Secure hardware which forms part of the homeowner guarantee premium scheme.  By upgrading to this enhanced security hardware option, the door becomes Q-Secure compliant and therefore gives our customers a further benefit to help close the sale into the domestic market".
The VBH Q-Secure homeowner guarantee scheme is a level of homeowner protection that continues to grow in importance. If entry is shown to be as a direct result of the hardware failing, VBH will pay up to £1000 towards the cost of repair/replacing the door, up to £1000 towards insurance excess payment and a goodwill payment of £1000 to the homeowner.   Chris said: "This added level of protection gives homeowners complete peace of mind when it comes to home security and we have witnessed a surge in demand for this added-value option."
The award-winning Newport-based fabricator manufactures the Aluk BSF70 bifold door which offers an intelligent combination of form and function with open-in or open-out door options, available in a range of single or dual colours and anodised finishes.   Chris said: "The growth in aluminium bifolding doors has grown exponentially since the first lockdown as more consumers seek products to support their aspirational living.  Our high-quality bifolding doors are manufactured in a range of RAL and non-RAL colour options with suited hardware for superior aesthetics. The Q-secure hardware upgrade presents a massive selling opportunity to offer the best in high-security aluminium bifold doors."
As with all Fentrade products, there's a reliable turnaround from order to delivery, including a quotation within 24 hours of enquiry.   The growing trade fabricator also offers regular deliveries across Wales, the West and into the Midlands and is a member of the Council for Aluminium in Building.
Fentrade prides themselves on offering their customers products and support to maximise market opportunities and as the uptake for their upgrading Q-Secure hardware shows, they are getting it right.
– ends –